When you think of gourmet, do you ever think about a potato? Well, evidently, one exists. It even has its own website! La Bonnotte.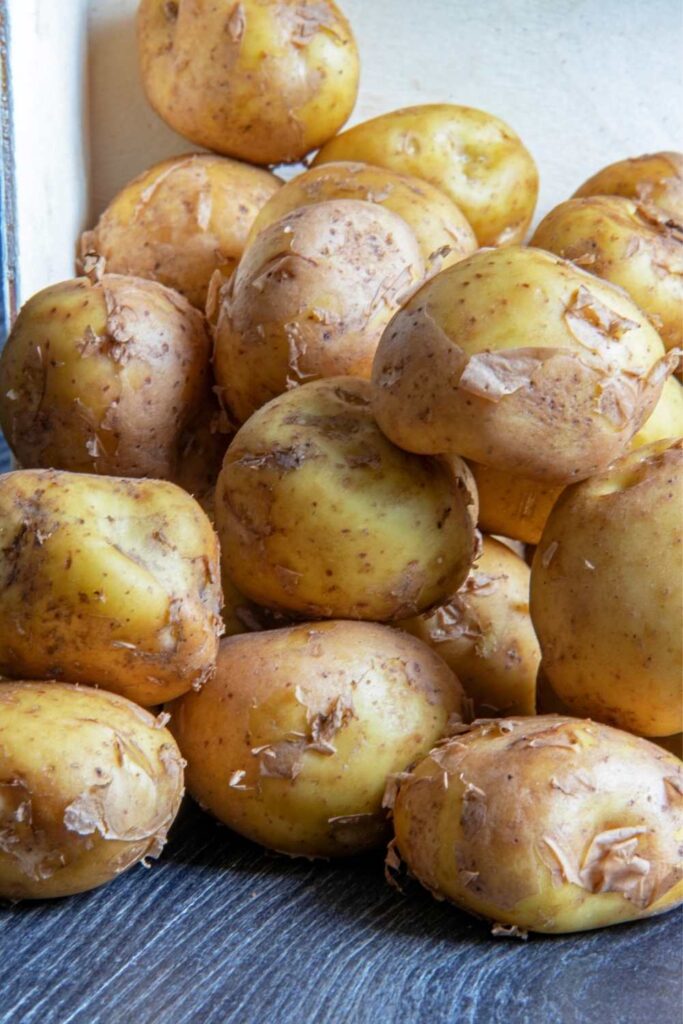 Grown on the Île de Noirmoutier, a French island off France's Atlantic coast, in the bay of Biscay, la bonnotte potato is nurtured in sandy soil implanted with saline rich seaweed and algae.
La bonnotte is hand harvested for 14 days during the month of May. And it's only available for sale ten days a year.
There are several varieties of potatoes grown on Noirmoutier, but la Bonnotte is la premiere!
Considered the "caviar of" potatoes, this delicate sweet, salty flavored potato can fetch as much as $322 per pound.
If you're lucky, you may be able to purchase a pound of La Bonnotte potatoes in the U.S. for $45.00/lb.
Caviar or Potatoes – $$$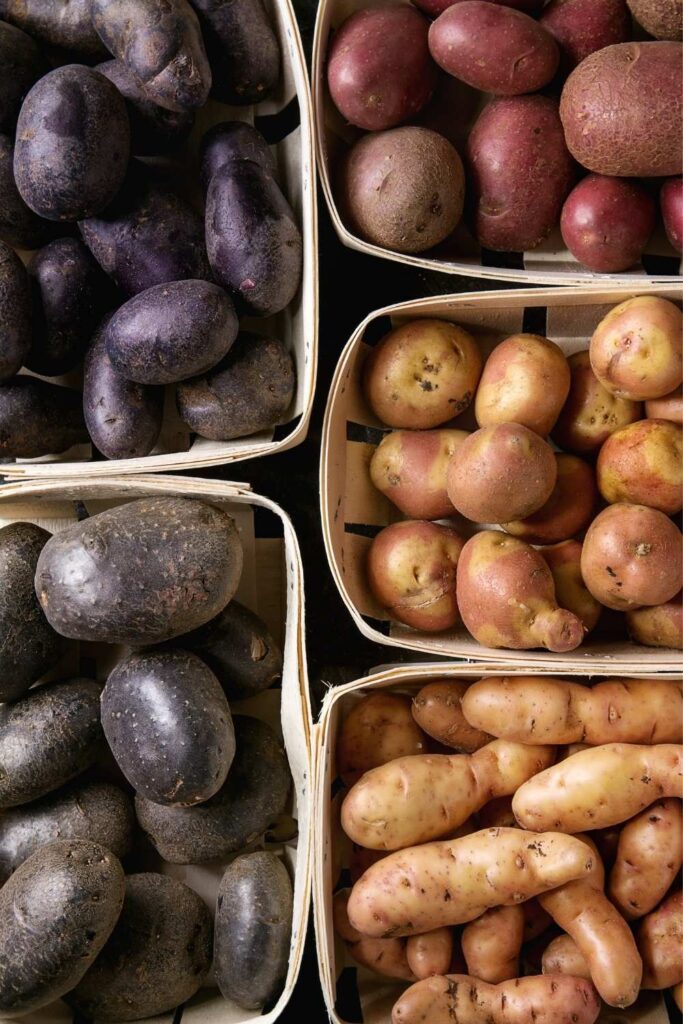 So, as you're thinking about preparing your holiday feast or an everyday potato related meal for that matter, what caviar of potato recipes come to mind?
While thinking about that, you might wonder what is the all-time favorite potato dish in America?
Well, think no further.
According to a national Google survey, french fries is the overall resounding winner, garnishing first place in 18 states including New York, Florida, and California.
For holiday feasts, however, mashed potatoes still reign supreme.
Missing the La Bonnotte Experience?
So if you find yourself wishing for some La Bonnotte potatoes knowing full well that the $45 per pound cost certainly diminishes the appeal, then just jot down to Walmart and pick up a bag of Russets for $2.57.
Then get real creative in the kitchen Thanksgiving Potatoes Recipes:
If you don't want ooey gooey cheese covering every single nook and cranny of your scalloped potatoes then look away. These Cheesy Scalloped Potatoes are perfection! If you happen to want an easy Crock-Pot Scalloped Potato, I've got ya covered.
2) This Twice Baked Potato Casserole recipe from The Pioneer Woman is an easy make ahead side dish idea for Thanksgiving, Christmas, or any family dinner!
3) Planning your Thanksgiving menu? Try Make-Ahead Garlic & Herb Mashed Potatoes! This recipe can be prepped ahead of time and stored in the fridge for up to three days before baking. Amazingly creamy, loaded with flavor, and topped with a crunchy Parmesan crust, this side dish is ideal for any holiday meal!
4) Do you need easy side dish ideas for your next potluck party? This list of our top potluck side dishes features classics and modern takes on party favorites that everyone will love. 
But if you're truly wanting a La Bonnotte potato experience and can't get to France during the harvest season, then take a vicarious journey at Taste Atlas and enjoy exploring the best rated French potato dishes that France has to offer.
And perhaps, even try to cook one or two of the suggested offerings!