Did you know that the tantalizing delicacy, iberian ham, springs from the peninsula of Spain and Portugal? "Jamón is at the heart of Spanish culture and cuisine."
There are two primary varieties of Spanish jamón – Serrano and the prized Ibérico de Bellota.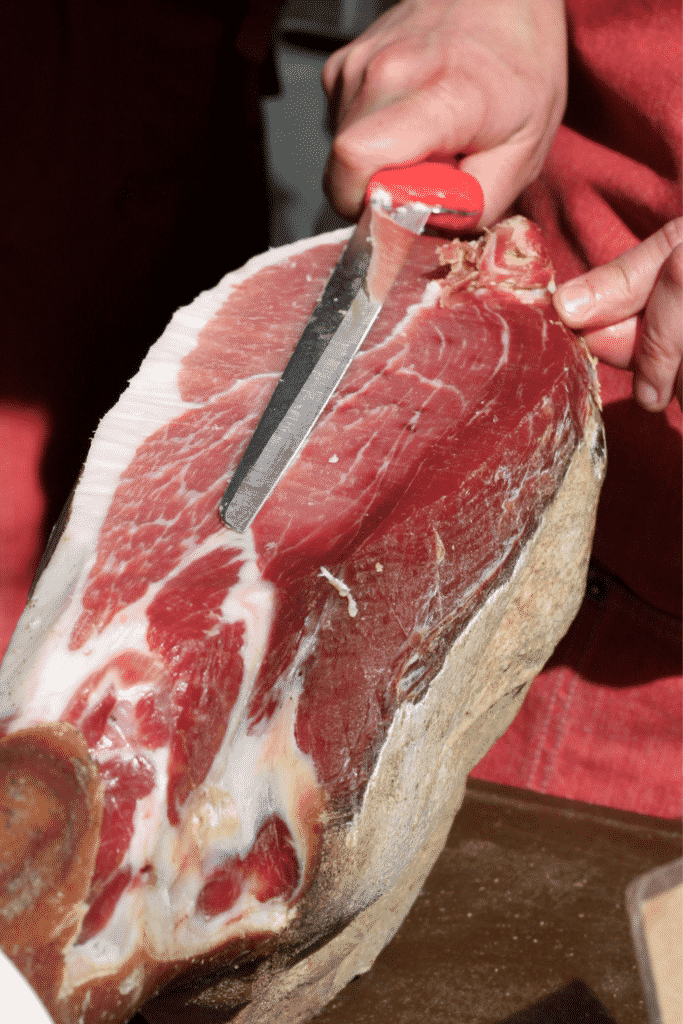 Jamón Serrano makes up about 90% of the traditional cured ham produced in Spain today.
So what makes Jamón Ibérico de Bellota especial?
And what is the primary source of this treasured artisanal delicacy?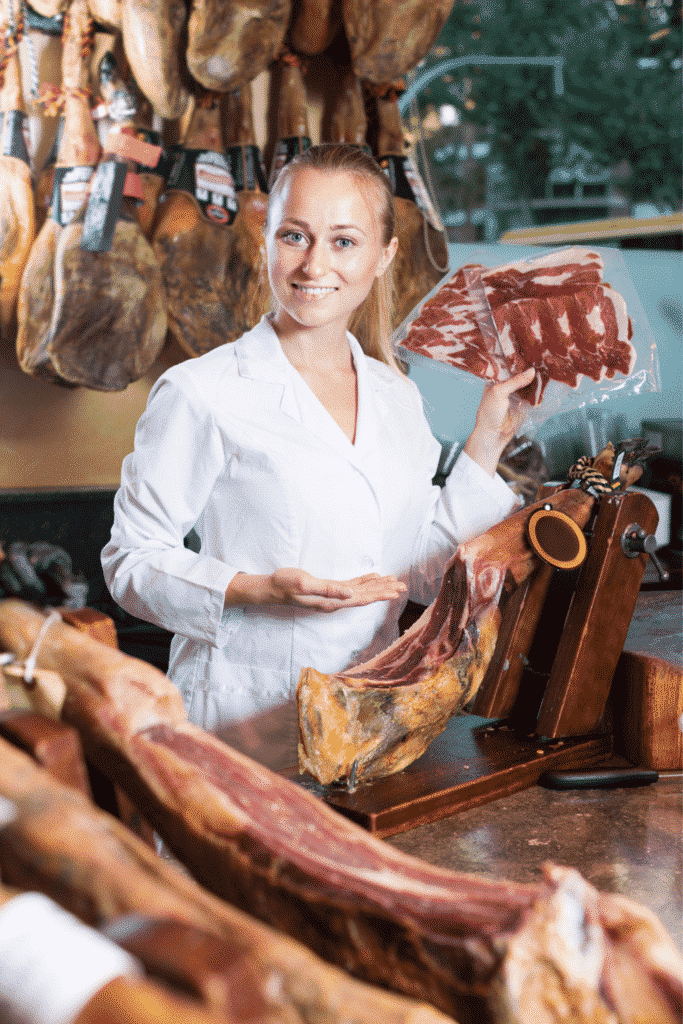 This Little Piggy… Iberian Ham
The black ibérian pig produces Spain's most treasured delicacy.
The black ibérian pig's origins can be traced back to the Neolithic period.
Until recently, this domesticated rare breed of hog primarily dominated the regions of Spain and Portugal.
Selected black iberian pigs are carefully nurtured and allowed to roam freely, grazing in pastures abundant with acorns (bellota), herbs and grass.
At 10 months of age, each of these plump little piggys eats up towards 22 pounds of acorns a day.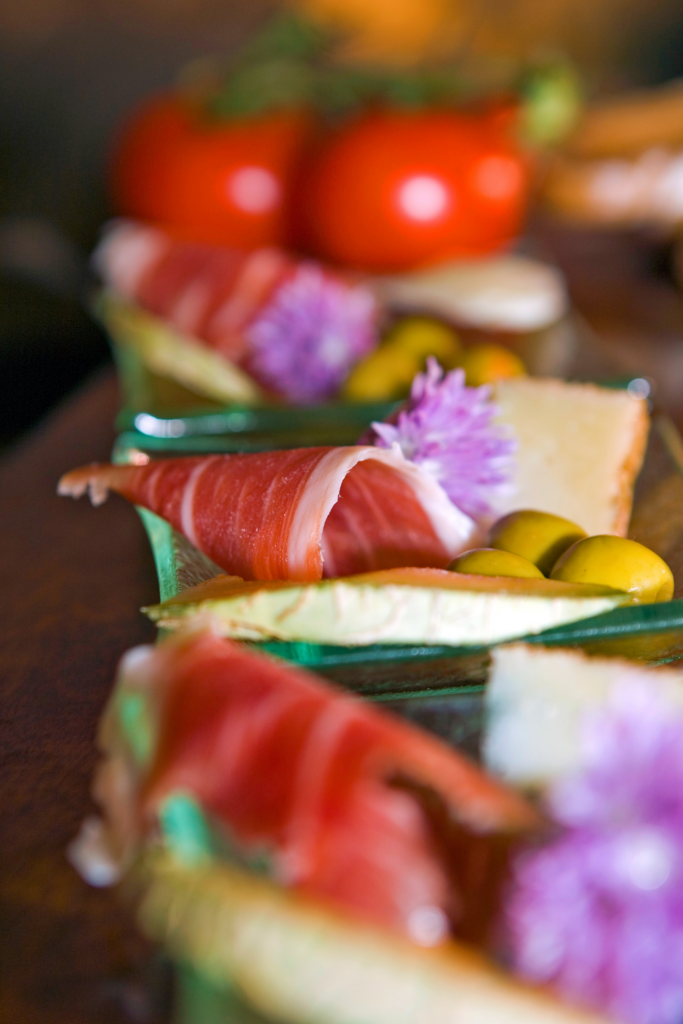 In doing so, they gained 2 lbs of fat daily and ultimately weigh in at 200lbs within a 3-4 month span of time.
According to Spaniards, this happy swine experience produces an exquisitely marbled, sweet, nutty flavor that is the uniqueness of Jamon Ibérico de Bellota.
In Spain, Swine is Divine
In 1846, an English travel writer makes this observation about Spanish pork:
"The pork of Spain has always been, and is, unequalled in flavour; the bacon is fat and flavoured, the sausages delicious, and the hams transcendentally superlative…"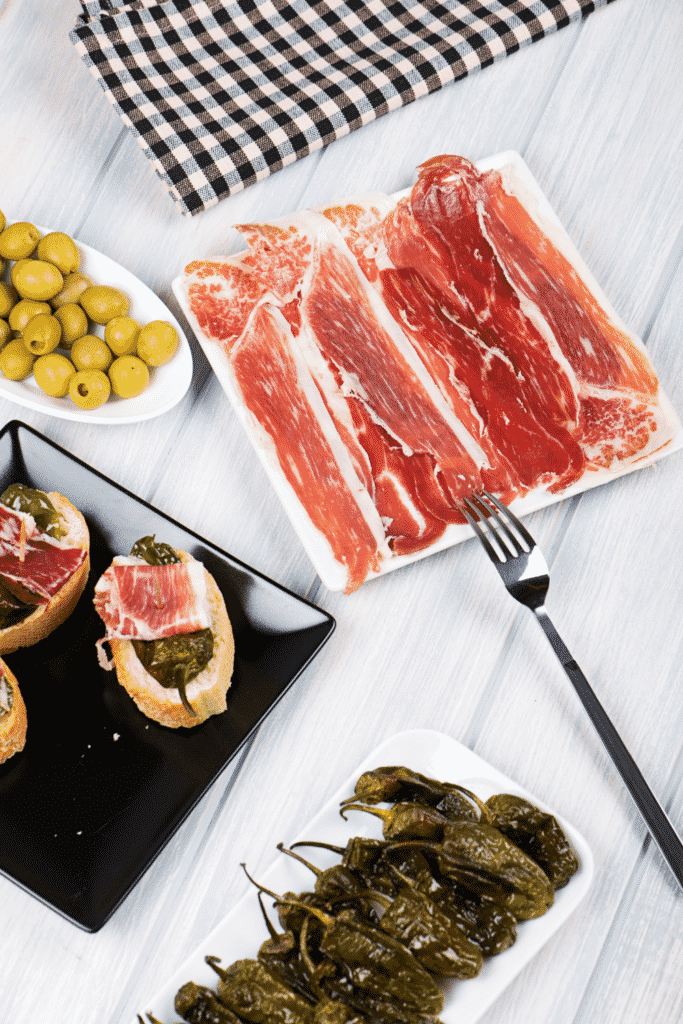 Evidently today in Spain and Portugal, "swine is still divine!"
The Iberian black hoof pig had not step foot on U.S. soil since 1492, when Columbus sailed the ocean blue!
However, in 2007, a slaughterhouse in Spain finally received approval to sell these artisanal cured hams in the United States.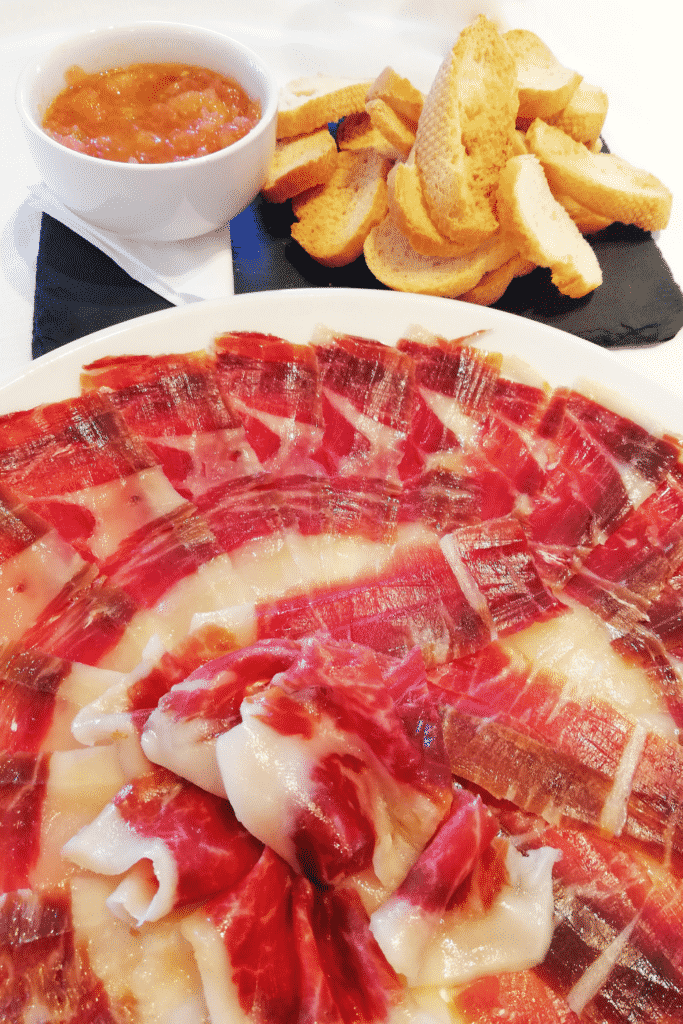 And in 2014, a U.S. based company began production of Jamon Ibérico de Bellota in Flatonia Texas.
iberian ham