Elevate your home coffee game with our list of the top espresso machines in 2023. Discover the perfect blend of quality, convenience, and style for the ultimate home barista experience.
Best Overall: Gaggia Classic Pro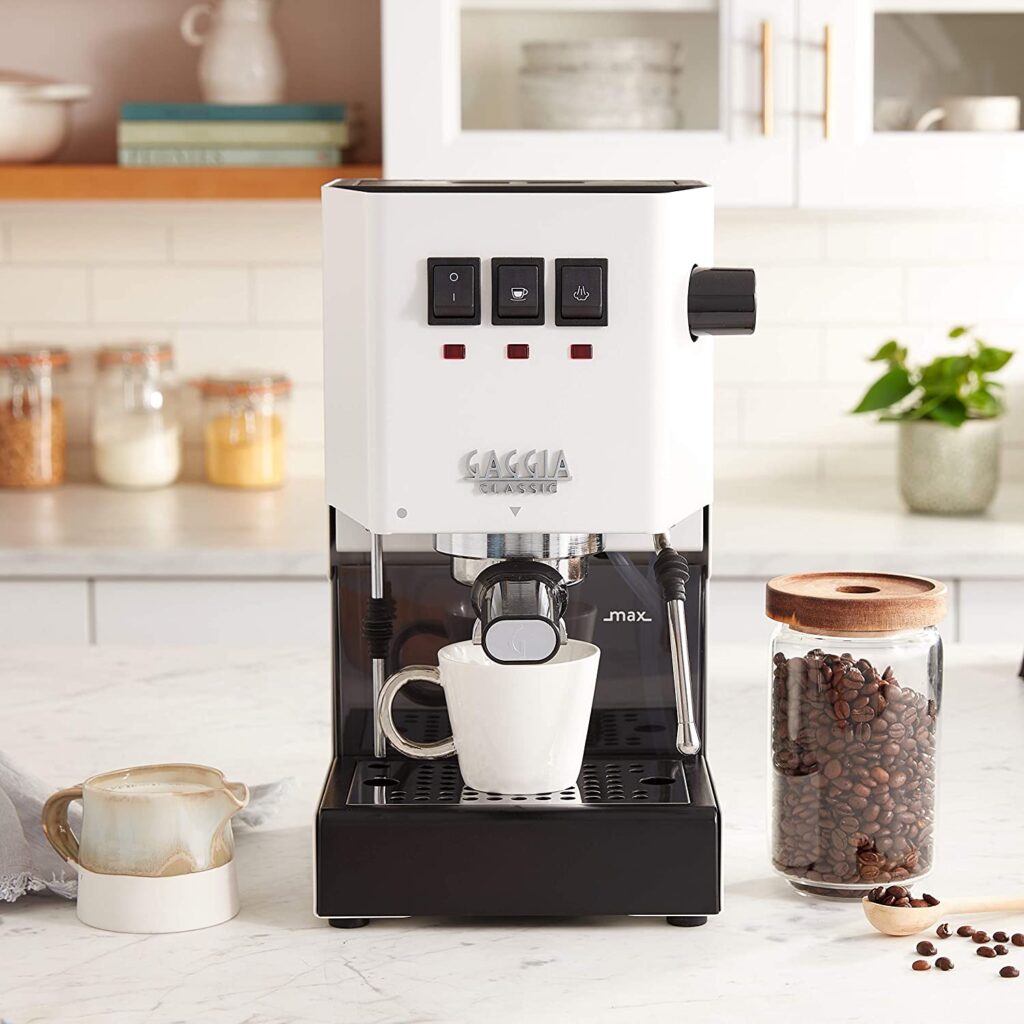 The Gaggia Classic Pro offers an affordable and compact option for coffee lovers seeking a simple yet effective espresso machine. Its full-bodied shots and user-friendly design make it the top choice for beginners. However, there is a learning curve, and it might take some time to switch between pulling shots and priming the steam wand. Read our full Gaggia Classic Pro review for more details.
Best with a Built-in Grinder: Breville Barista Express Impress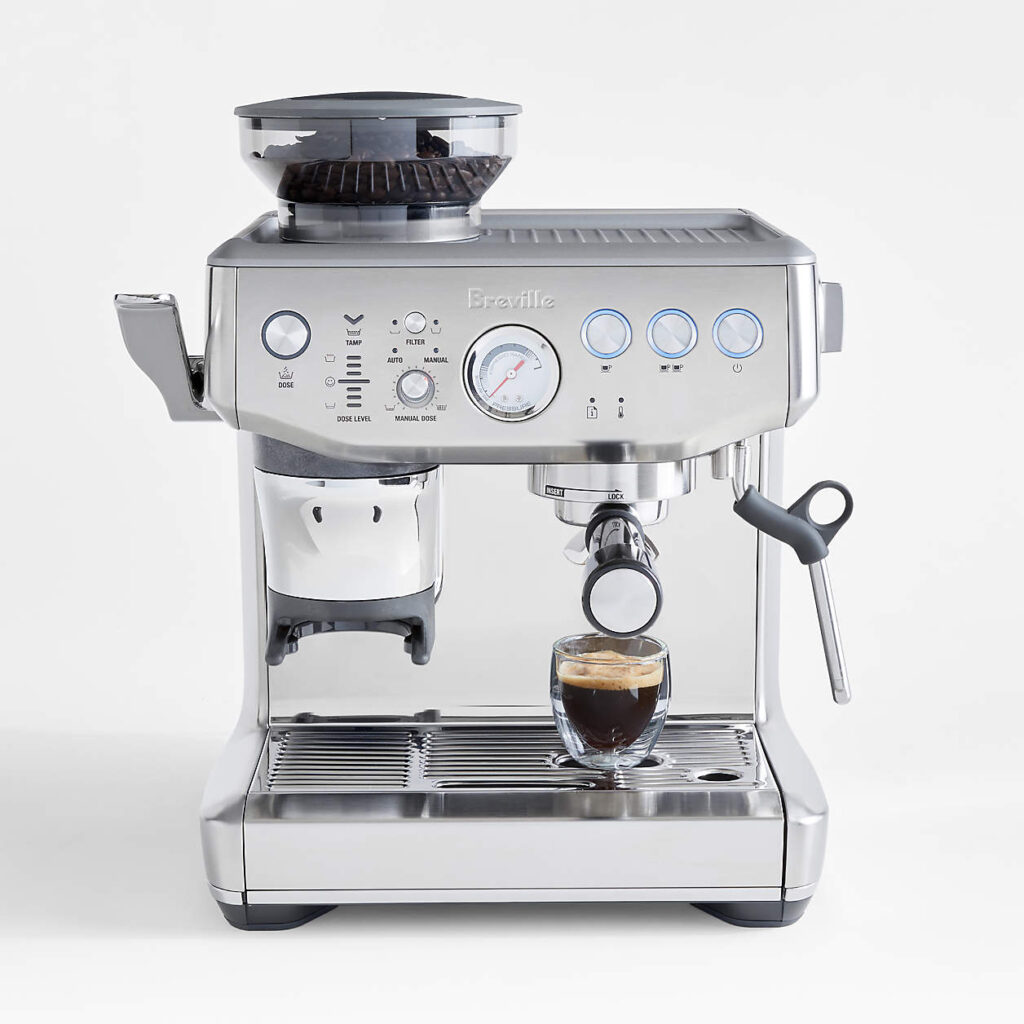 With its mess-free, single-hand operation, the Breville Barista Express Impress stands out as the best espresso machine with a built-in grinder. The innovative "Impress" Puck System simplifies the tamping process. While the machine's numerous features and accessories provide a versatile and efficient experience. Compare the Breville Barista Pro and Express Impress in our full review.
Best Affordable Automatic Machine: GE Café

The GE Café is an affordable automatic espresso machine that offers a space-conscious design, built-in grinder, and impressive frother. Although its grinder may not deliver the finest quality, the machine still produces a decent shot at the push of a button. Its standout features include the Americano option and a custom "my cup" setting. The GE Café also excels in frothing both whole milk and almond milk. Offering a more traditional layout with a removable, washable wand.
Best Portable: Flair Espresso

The Flair Espresso is an excellent choice for budget-conscious coffee enthusiasts who want a portable and easy-to-use manual espresso maker. With more control over temperature and pressure, this device lets you create quality espresso anywhere you can boil water. While it may take longer to prepare a shot, its five-year limited warranty and portability make it a popular option. Learn more in our Flair Original Espresso Maker review.
Best Pod Machine: Breville Nespresso Pixie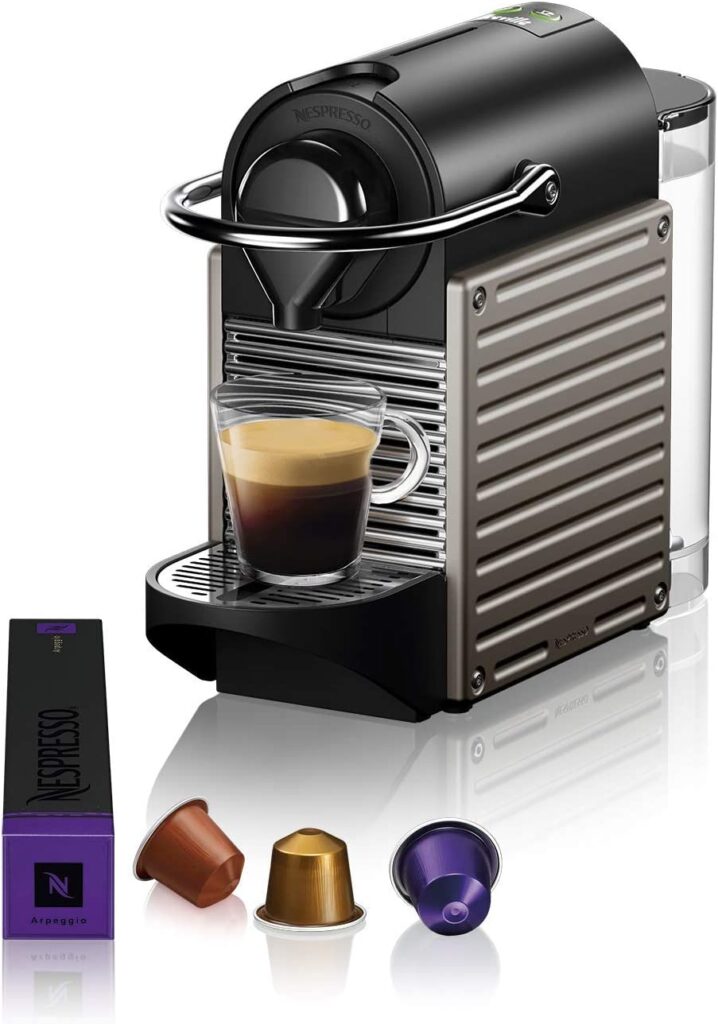 For a convenient and easy-to-use pod espresso machine, the Breville Nespresso Pixie is your best bet. With two settings for espresso and lungo, it delivers a strong, frothy drink in under a minute. Although the coffee may not be as fresh as traditional espresso. The Pixie's compact design and one-year limited warranty make it an attractive choice. Read our Breville Nespresso Pixie espresso machine review for more information.
Best Latte Machine: Jura Z10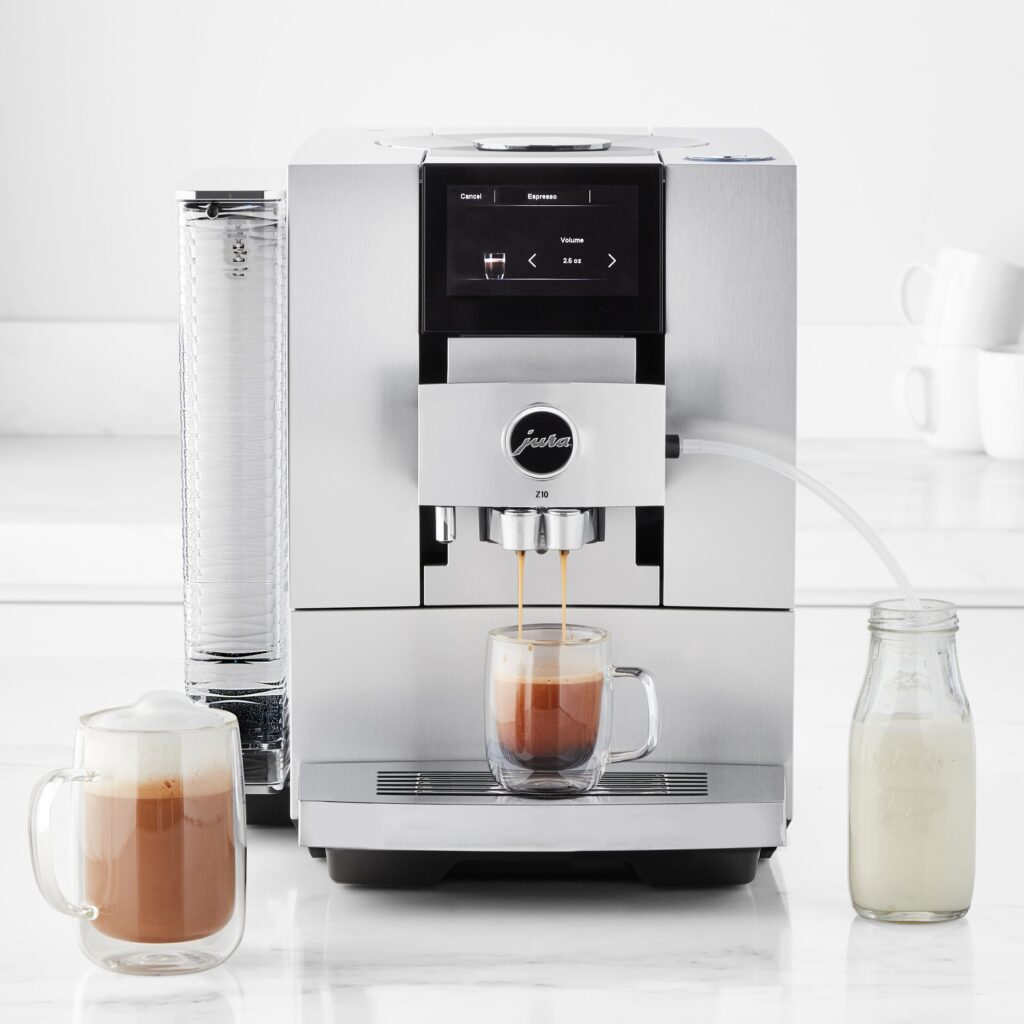 The Jura Z10 takes the crown for the best latte machine, offering the highest-quality espresso from an automatic machine. Its innovative "product-recognizing grinder" (PRG) and fully customizable settings provide a dynamic and fast coffee-making experience. While it's on the larger side and requires a separate purchase of the Cool Control and Stainless Steel Milk Pipe. The Z10 is compatible with an app (J.O.E.) and offers 24 pre-programmed espresso-based drinks and eight cold-brew-based beverages. Learn more in our Jura Z10 automatic espresso machine review.
In conclusion, there are many excellent espresso machines on the market in 2023, each with its own strengths and weaknesses. Whether you're looking for affordability, portability, or a top-of-the-line latte machine, there's an option out there for you. By considering factors such as size, price, and features. You can choose the espresso machine that best suits your needs and preferences.