Top o' the mornin' to ya! St. Patrick's Day is just around the corner, and that means it's time to break out the green attire, practice your best Irish jig, and prepare for a day full of shenanigans. What better way to get into the spirit of the Emerald Isle than with some laugh-out-loud-worthy drinks? Here's a list of some entertaining (and scrumptious) beverages that'll make your St. Patrick's Day celebration an absolute blast.
Leprechaun Latte
Ever wonder how leprechauns stay so perky while guarding their pots of gold? The secret is in their morning cup of joe! Give your St. Patrick's Day a caffeinated kickstart with the Leprechaun Latte—a delightful blend of strong coffee, Irish whiskey, brown sugar, and a generous dollop of whipped cream. Sip it while practicing your best Irish brogue. Recipe: Leprechaun Latte
Giggle-Inducing Guinness
What's St. Patrick's Day without a few chuckles? Make your celebration a barrel of laughs by pouring a pint of the classic Irish stout, Guinness. Share a round with friends and revel in the beer's rich, creamy texture and distinct flavor. And remember, laughter is the best medicine, so let the good times roll! More on Guinness: The History of Guinness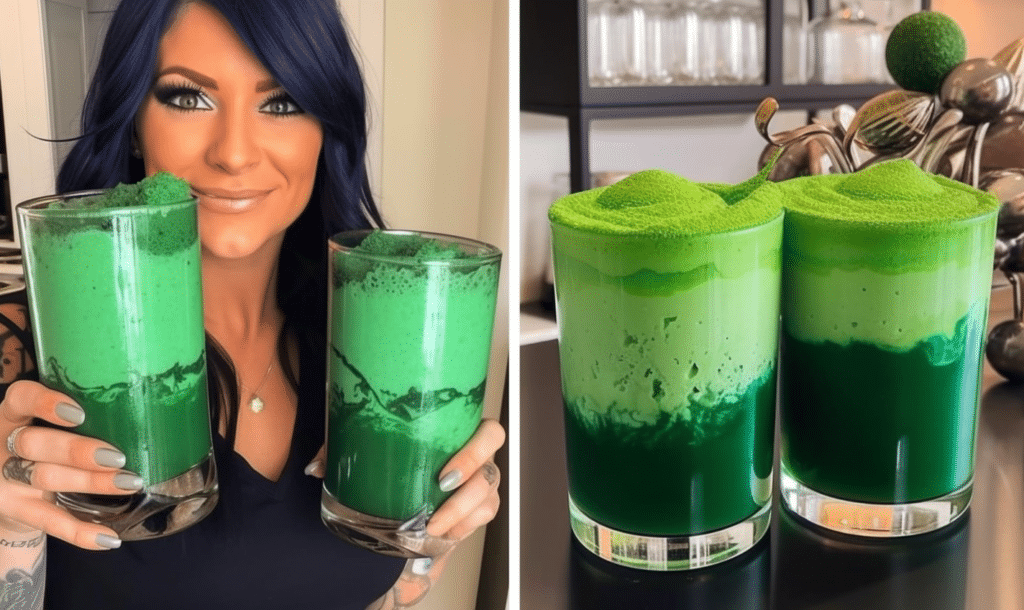 The Pot O' Gold Shot
Ready to embrace your inner mischief-maker? Try the Pot O' Gold Shot—a wild and fun drink that'll make you feel like you've struck gold at the end of a rainbow. Combine equal parts Irish whiskey, Irish cream liqueur, and Goldschläger (cinnamon schnapps with gold flakes), and enjoy a sip of liquid fortune. May the luck of the Irish be with you! Recipe: Pot O' Gold Shot
The Giggly Green Milkshake
If alcohol isn't your cup of tea (or glass of whiskey), the Giggly Green Milkshake is here to save the day! This jolly concoction blends vanilla ice cream, milk, mint extract, and green food coloring for a sweet and refreshing treat. Top it off with whipped cream, a cherry, and a cheesy Irish joke for extra laughs. Recipe: Minty Green Milkshake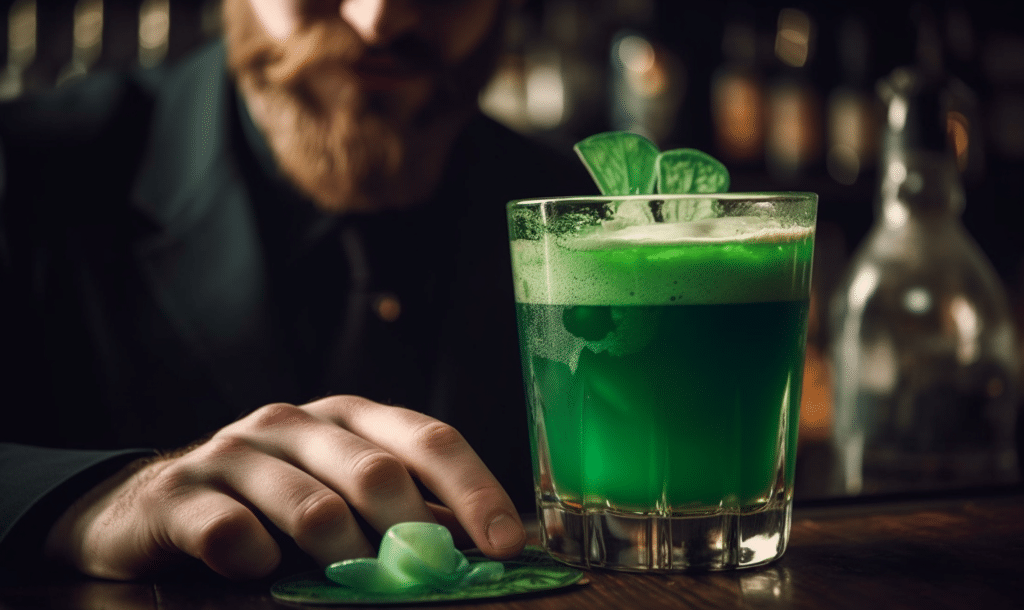 The Chuckling Clover
Toast to good fortune with the Chuckling Clover, a classy cocktail that's sure to make you grin. This dapper drink features gin, green crème de menthe, and a splash of bitters, resulting in a smooth and refreshing libation with a vibrant green hue. Add a lemon twist and an impish wink for a touch of charm. Recipe: Emerald Isle Cocktail
The Jolly Irish Donkey
Why settle for a Moscow Mule when the Jolly Irish Donkey is here to steal the show? This lively take on the classic cocktail replaces vodka with Irish whiskey, and mixes it with ginger beer and fresh lime juice for a zesty and refreshing experience. Don't forget to serve it in a copper mug, garnished with a lime wedge, fresh mint, and perhaps even a cheeky donkey grin. Get ready to kick up your heels and enjoy this spirited concoction. Recipe: Irish Mule
With these hilarious and tasty drinks in hand, your St. Patrick's Day celebration is sure to be a riot! From leprechaun-approved lattes to whimsical milkshakes, there's a beverage here for everyone to enjoy. So, grab your friends, raise a glass, and toast to laughter, luck, and all things Irish. For even more St. Patrick's Day drink inspiration, check out 30+ St. Patrick's Day Cocktails for a treasure trove of festive libations. Sláinte!