Shrimp scampi is considered a classic, The flavors of fresh garlic, parsley, and lemon, especially when succulent shrimp makes this a great dish. Like most seafood, shrimp cooks quickly in a hot skillet, so keep an eye on them, as soon as they turn pink they are ready. Roasted Zucchini tossed with lemon zest for a bright and hearty side for this Shrimp Scampi meal.
Pasta wine pairing basics.
Seafood Wine Matches
One of the most enjoyable, and simple, pasta dishes is Shrimp Scampi. This dish comes alive with zesty, crisp white wines like Pinot Grigio or chilled Chardonnay.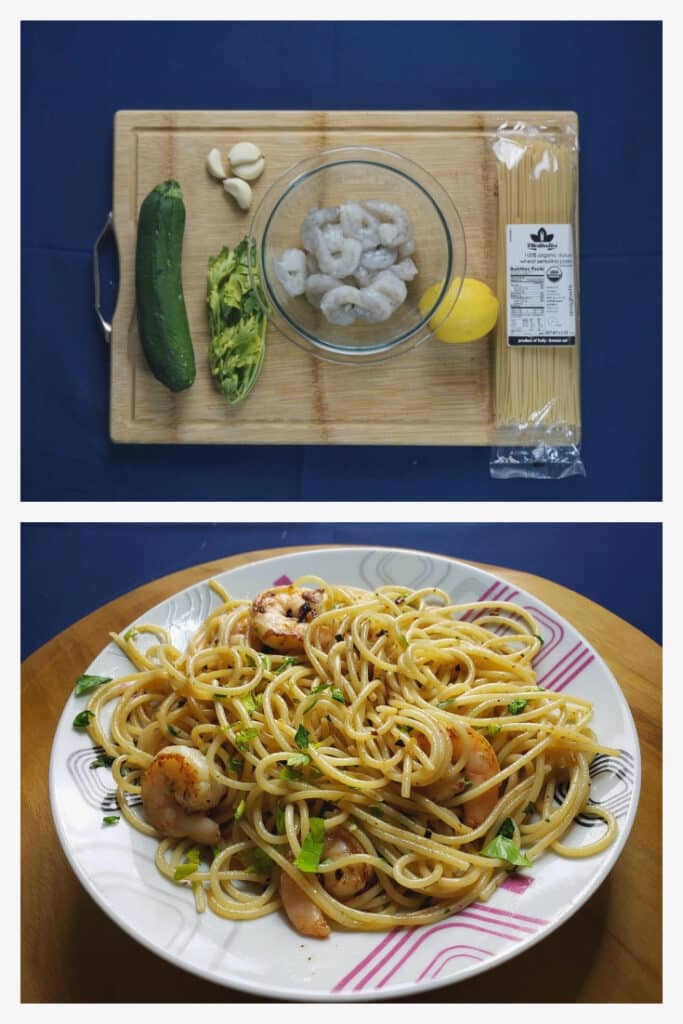 Salmon, can be a great match with the red fruits and smoky flavours of Pinot Noir; Lightly cooked salmon with delicate flavours, better suited to lighter-bodied wines like Rosé, or a nice chilled white.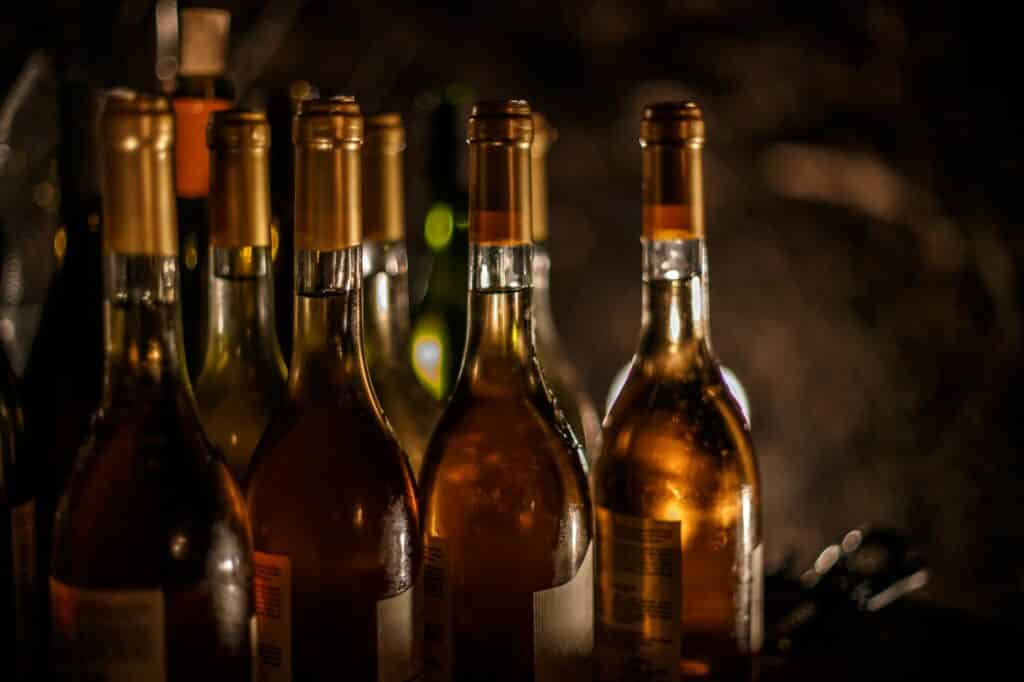 Pasta and tomato sauce wine matches
The most popular, style of pasta is with tomato sauce. The combination of tomatoes with enhancing ingredients like basil, extra virgin olive oil, parmesan cheese and garlic give you the perfect palette to pair with aromatic, red wines or crisp dry white wines like Unoaked Chardonnay,Sauvignon Blanc Pinot Grigio and Riesling.
The acid in tomatoes go very well with slightly tangy wines. Make sure you avoid big, ripe reds like Barossa Shiraz or McLaren Vale Cabernet Sauvignon. The acid in the sauce may make them taste harsh.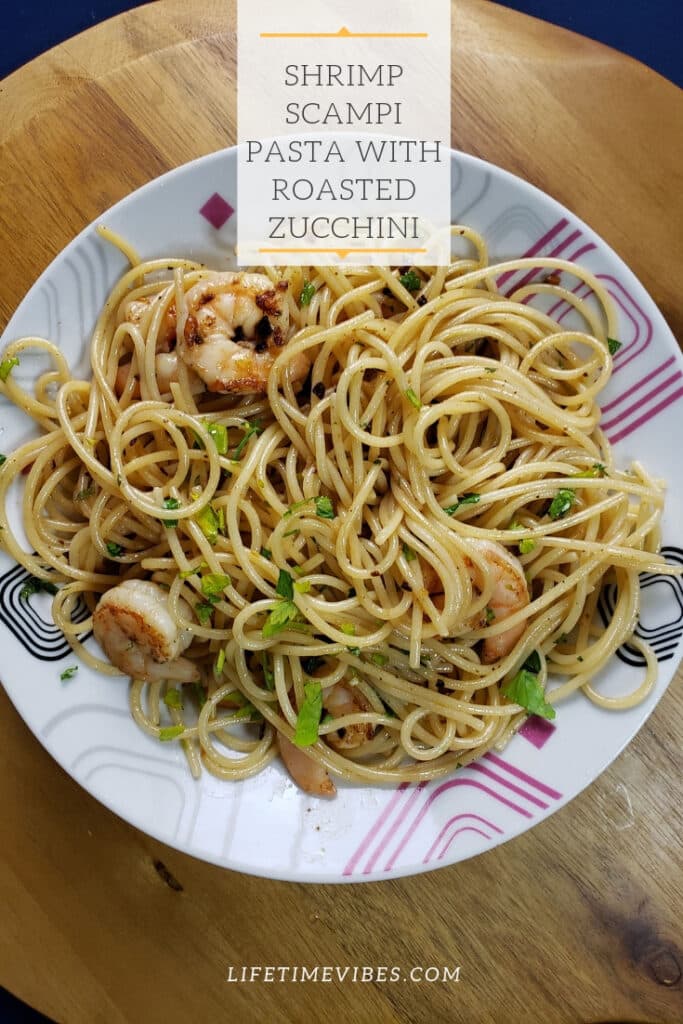 ---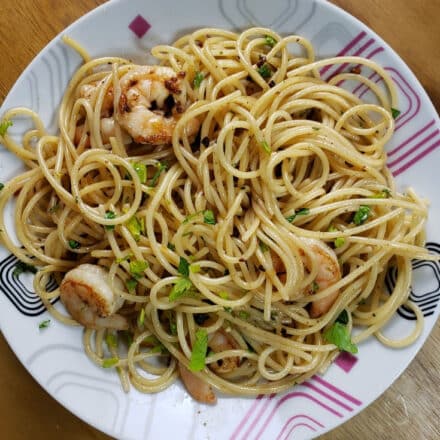 Shrimp Scampi Pasta with Roasted Zucchini
Shrimp scampi is considered a classic, The flavors of fresh garlic, parsley, and lemon, especially when succulent shrimp make a great dish.
Ingredients
1

lemon

garlic

use 4 large cloves

1

⁄2 oz fresh parsley

1

⁄2 lb zucchini

1

⁄2 lb spaghetti 1

10

oz

wild US Gulf shrimp 2

kosher salt & ground pepper

olive oil

2

Tbsp

butter
Instructions
Prep ingredients: Preheat oven to 450°F with a rack in the center. Bring a large pot of salted water to a boil. Finely grate lemon zest, then squeeze 2 tablespoons juice into a separate bowl. Peel and finely chop 4 large garlic cloves. Pick and roughly chop parsley leaves. Trim stem ends from zucchini and cut lengthwise into quarters.

Roast zucchini: On a rimmed baking sheet, toss zucchini with 1 tablespoon oil; season with 1⁄4 teaspoon salt and several grinds of pepper. Roast zucchini, shaking sheet halfway through, until tender and well- browned, 15–20 minutes. Immediately toss with half of the lemon zest.

Cook spaghetti: Add spaghetti to boiling water and cook until al dente, 10–12 minutes. Reserve 1⁄2 cup pasta water, then drain spaghetti.

Cook shrimp: Meanwhile, heat 2 tablespoons oil in a large skillet over medium-high. Pat shrimp dry, then season all over with 1⁄4 teaspoon salt and a few grinds pepper. When oil is hot, add shrimp and cook, stirring, until opaque and just cooked through, 1–2 minutes. Transfer with a slotted spoon to a large bowl, leaving oil in the skillet.

Make lemon-butter sauce: Add garlic to same skillet and cook until fragrant, about 1 minute. Add 2 tablespoons butter and stir until melted. Remove skillet from heat, stir in lemon juice, remaining lemon zest, and 1⁄2 teaspoon each salt and pepper. Transfer sauce to bowl with shrimp.

Finish & serve: Add spaghetti to bowl with shrimp along with half of the chopped parsley; toss well to combine, adding a few tablespoons of reserved pasta water if necessary to loosen sauce. Season to taste with salt and pepper and garnish with remaining parsley. Serve with zucchini alongside.
Video
---
You may also like these recipes
Please follow on Instagram and Pinterest