I am such a huge sucker for lettuce wraps. They are so low in carbs always a plus. Lettuce wrap are the easiest, quickest meal you could ever make.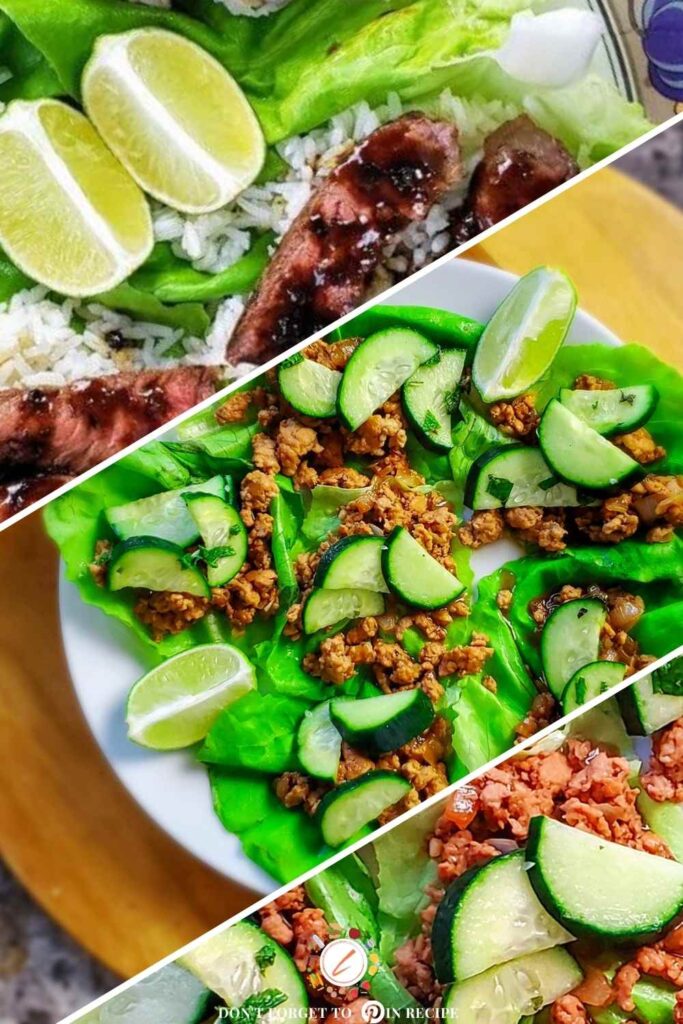 And if you have a little skill in the kitchen, you could even get this on the dinner table in less than 15 minutes. And finally what makes Lettuce wraps so amazing they are budget-friendly and you can easily double or triple the recipe as needed. What more could you ask for?
Korean Steak Lettuce Cups recipe
Korean Steak recipe inspired by bulgogi, literally translates to "fire meat." Marinated steak gets cooked close to a hot broiler. The closest we could get to an open fire!) for concentrated flavor and char. Jasmine rice sauteed in ginger and sesame oil for a lightly fragrant base. Add crisp lettuce acts as a cooling vehicle for a fiery dish.
Thai Shrimp Lettuce Wrap Recipe
Thai Shrimp Lettuce Wrap Recipe: Lettuce wraps are a healthy meal leaving you full without any of the heaviness! Inspired by the perfectly balanced flavors of Thai cuisine, the addictive sauce is sweet, salty, and tart, and coats tender medium shrimp.
Vietnamese Fish Lettuce Wraps
Vietnamese Fish Lettuce Wraps: Tasty lettuce wraps are a great compliment for big, bold flavors. In this recipe you use tender, flaky, cod fish for the filling, and to spice it up with a little curry spice blend. The fish sauce, lime juice, sugar, water, and chili garlic sauce makes the ideal drizzling for this dish. To finish it, add cilantro, and fried shallots for an energetic meal that lets everyone choose their flavors.
Spicy Turkey Lettuce Wraps with Pickled Cucumber Salad
Everyone loves a good lettuce wrap, and this Turkey Lettuce Wraps is tasty and healthy. Ground turkey is sautéed with onions, garlic, serrano chili, and just a tiny drizzle of tamari.
Please follow on Instagram and Pinterest