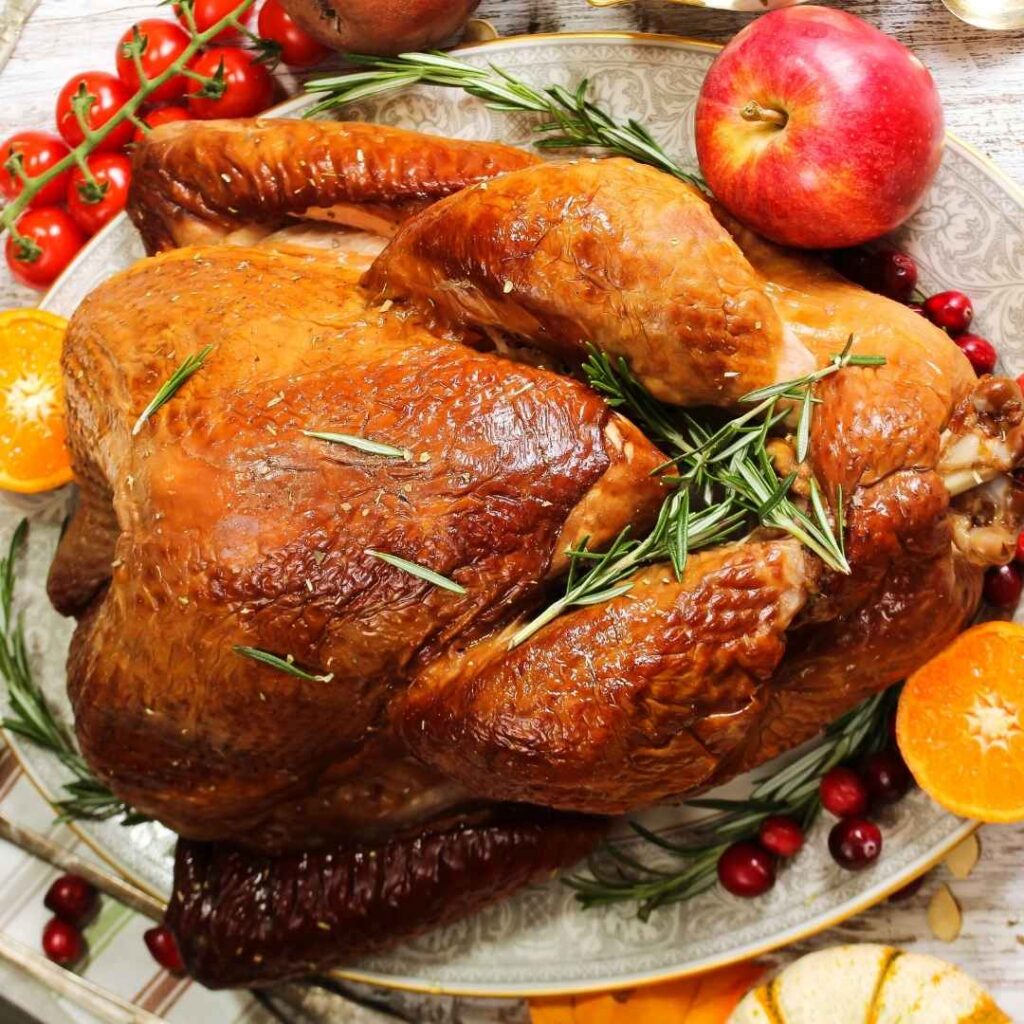 With thanksgiving coming up, many of us find ourselves unable to go home because of the dreaded Covid. For some of us cooking a turkey is going to be a first. It sounds intimidating but I have broken down a few simple steps any beginner chef can follow to make sure you have a nice juicy turkey for Thanksgiving.
Also I have a few tips that will make your Covid Thanksgiving turkey a little bit tastier.
How to make a turkey
Preheat the oven to 325 degrees F. Pull the neck and giblets out of the cavity; ditch the liver and save the rest of the giblets for gravy.
Dry the turkey with paper towels, then season inside and out with salt and pepper. Fill the turkey with aromatics like chopped onions, carrots, apples and herbs.
Then place breast-side up in a roasting pan and brush with melted butter. Tent with foil and roast for 2 hours (for a 10- to 12-pound turkey; add an extra 15 minutes per pound for larger birds).
Remove the foil, baste with more melted butter and crank the oven to 425 degrees F. Roast for another hour or until the meat at the thigh registers 165 degrees F.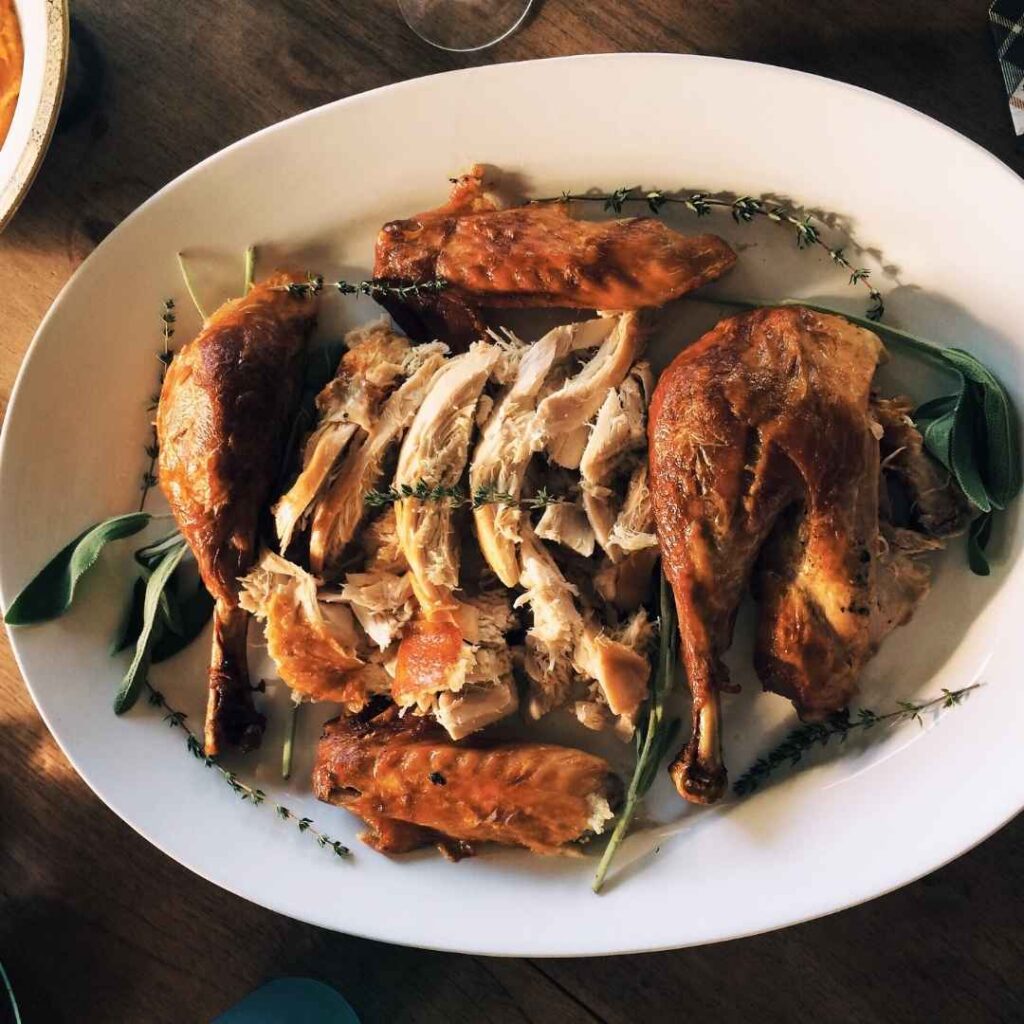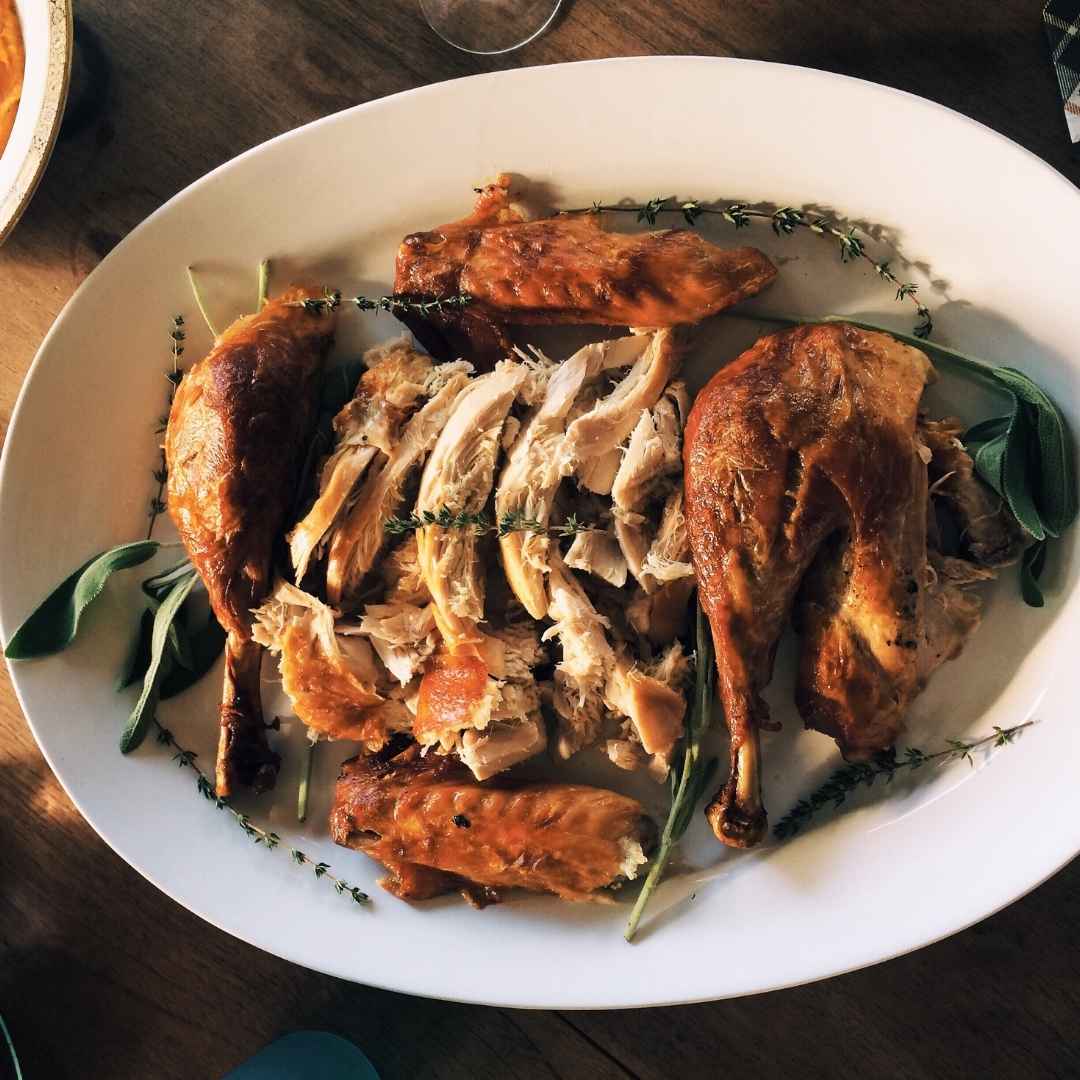 Tips to making a turkey
Pick the right size turkey – Buy a smaller turkey if you do not have days to thaw it.
Make sure to use a meat thermometer – It takes about 15 minutes per pound at 325 degrees to cook the turkey…. However, this is truly an estimate so make sure you have your handy dandy meat thermometer to make sure you get the perfect juicy bird..
Don't forget to baste your turkey – I slather them up in an AMAZING butter and maple syrup recipe I found in a Cuisine at Home magazine.
Tent the top of your turkey – After the first 45 minutes of cooking, loosely tent the top of your turkey (the breast and legs) with a piece of aluminum foil, then cook for 15 minutes more. Adding the piece of aluminum foil protects the breast meat by deflecting the heat to avoid over cooking.
Make sure you let your turkey rest – Before carving, allow the turkey to rest and reabsorb all of the juices for at least 30 minutes to 1 hour.
How to Carve a turkey – When it comes to the centerpiece of Thanksgiving dinner, presentation is everything. Carving a turkey right calls for separating the light meat from the dark with little waste and less destruction.
Carving a turkey is a whole lot easier to do than you might think.
Here's a great video on how to carve your turkey right.