If you are going to serve pasta with rich, creamy sauces. For example carbonara made with prosciutto, eggs and a sprinkle of parmesan. A Lovely, buttery Chardonnay from the fertile lands of France. The French makes the best white wines from the finest and Chardonnay grapes in Chablis/Burgundy region. Located in mid east France in the Dijon area. You will find that Chablis, Meursault and Montrachet are among the best. The same wine recommendation apply for pasta with boscaiola sauce as well.
---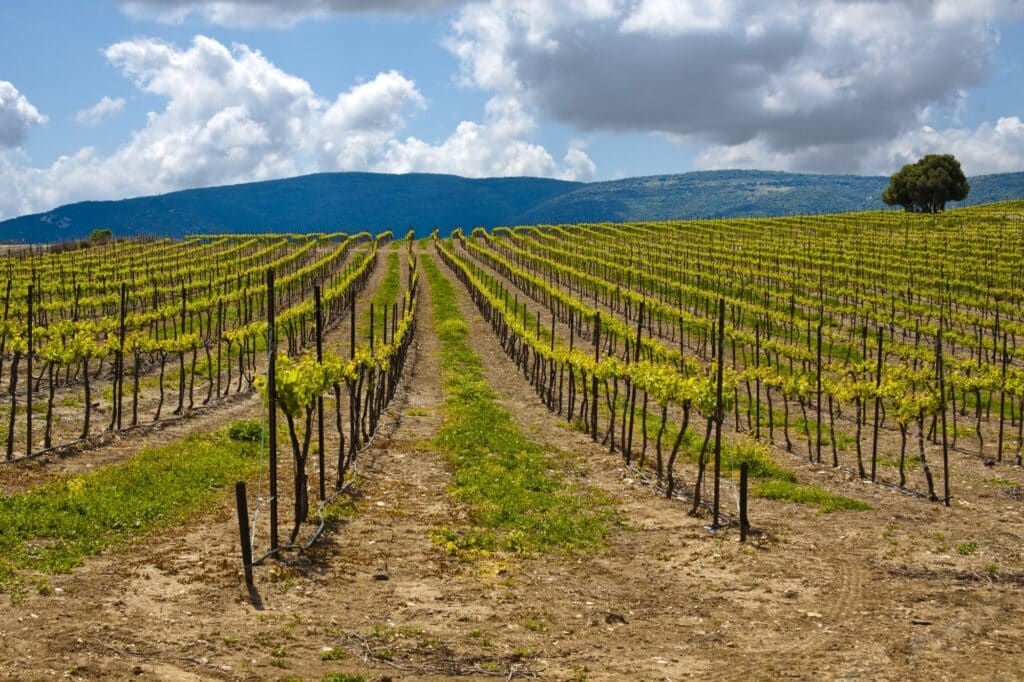 If you are making a cream sauces with mushrooms than you should choose a full-bodied white wines like Chardonnay, or fresh, vibrant reds like Aglianico, Petit Verdot and Sangiovese.
---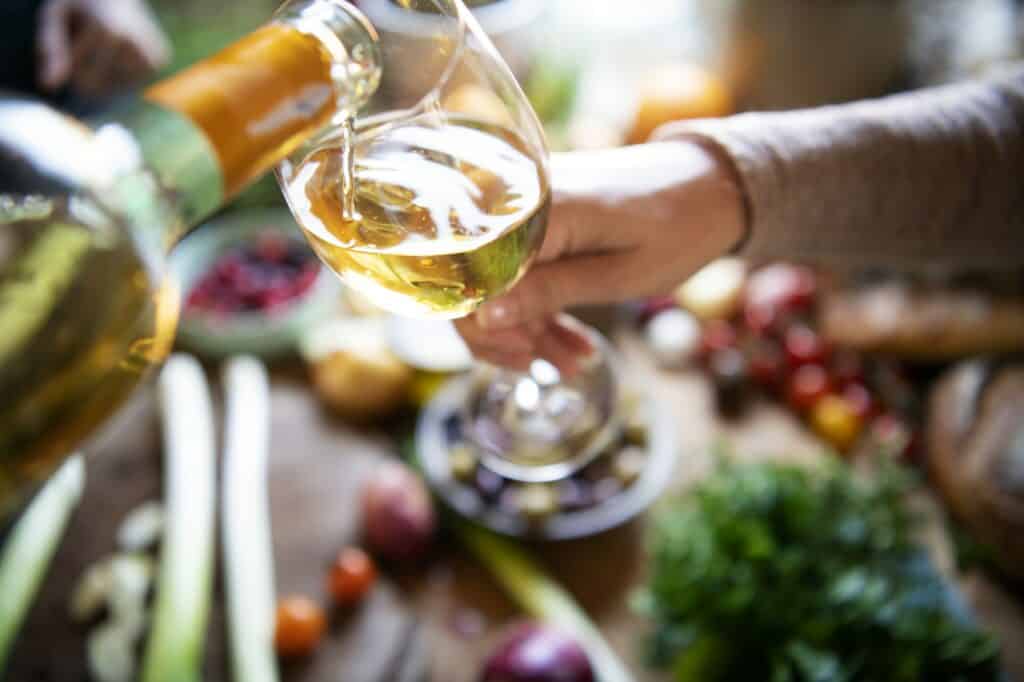 Wine

pairing Pro Tip:
(Wines between 12.5% and 13.5% are considered medium-bodied. … Finally, any wine over 13.5% alcohol is considered to be full-bodied. Some wines that are normally over this alcohol level and considered full-bodied are Zinfandel, Syrah/Shiraz, Cabernet, Merlot and Malbec.)
If you are going to make pasta with cream sauce adding seafood is a must. You should pair it with a delicious with light, fresh reds or fruit-filled whites like Sauvignon Blanc, Pinot Grigio, Prosecco and Arneis.
---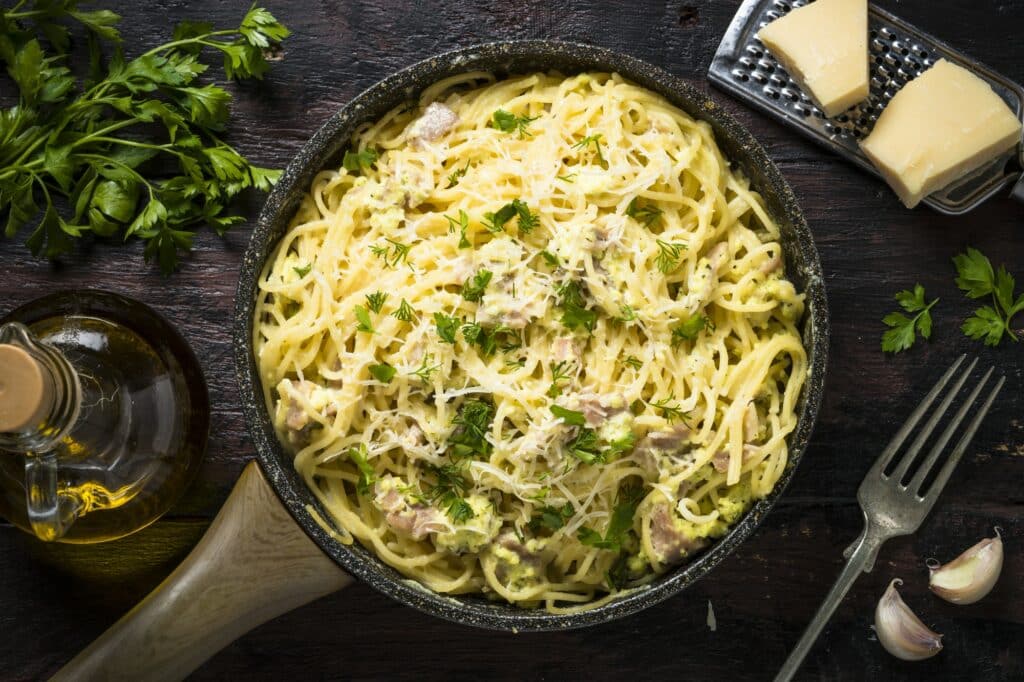 Pasta is one of those meals that really goes well with wine. So make sure you take time to experiment with different combinations and enjoy yourself in the process.
---
Top three wines for a cream sauce
Sauvignon Blanc
Body and Tannins: medium-bodied
Sauvignon blanc is a green-skinned grape variety that originates from the Bordeaux region of France. The grape most likely gets its name from the French words sauvage and blanc due to its early origins as an indigenous grape in South West France. It is possibly a descendant of Savagnin.
Pinot Grigio
Body and Tannins: light-bodied
Pinot gris, pinot grigio or Grauburgunder is a white wine grape variety of the species Vitis vinifera. Thought to be a mutant clone of the pinot noir variety, it normally has a grayish-blue fruit, accounting for its name but the grapes can have a brownish pink to black and even white appearance.
Prosecco
Prosecco is an Italian DOC or DOCG white wine produced in a large area spanning nine provinces in the Veneto and Friuli Venezia Giulia regions, and named after the village of Prosecco. It is made from the Prosecco grape but denomination rules allow up to 15% of the wine to be other permitted varieties.
---
You may also like these recipes
Please follow us on facebook