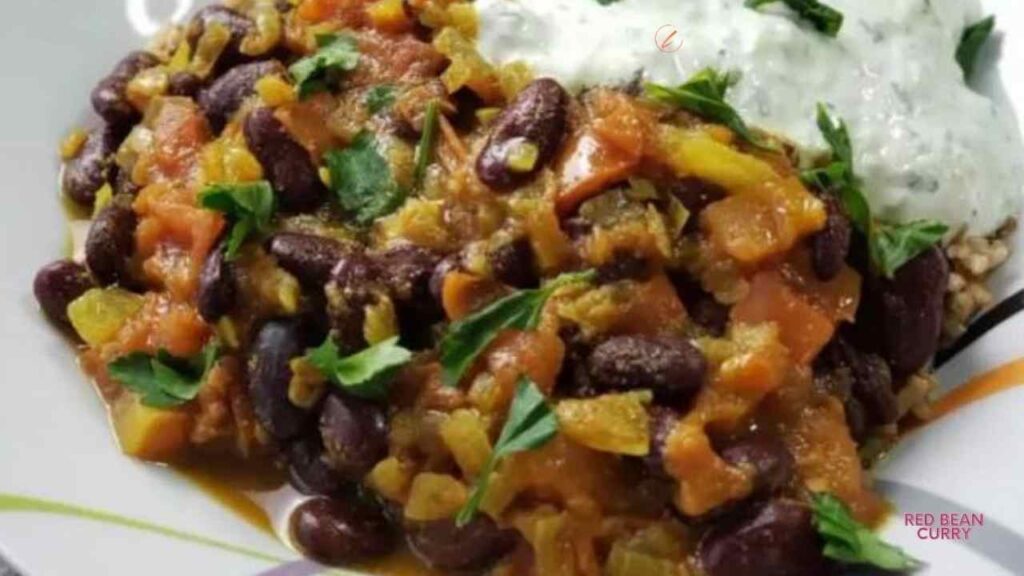 Inspired by Rajma Dal, an Indian kidney bean and tomato curry dish. Sometimes it is traditionally served over basmati rice. However, we switched it up by serving this nutritious curry over a hearty, garlicky pilaf made from gluten-free grains, that includes wild rice and quinoa.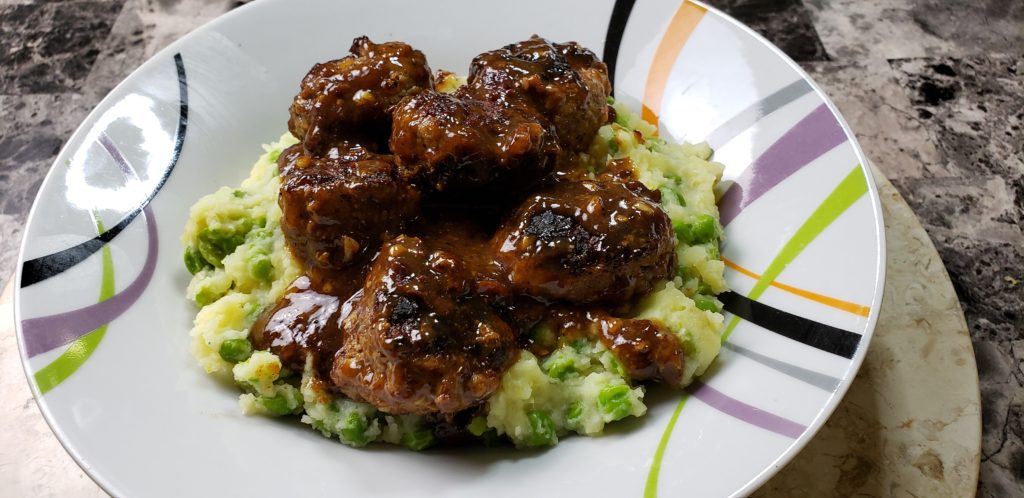 Swedish-style meatballs made with grass-fed ground beef. The sweet and sour brown sauce includes tart cherry preserves as well as beef broth for a savory flavor.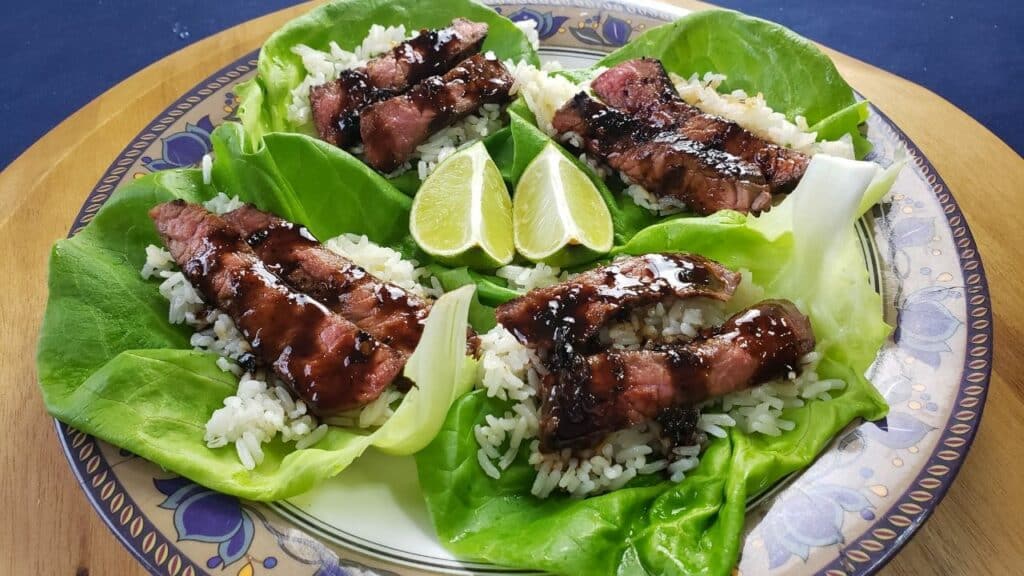 This Korean Steak recipe is inspired by bulgogi, which literally translates to "fire meat." Marinated steak gets cooked close to a hot broiler (the closest we could get to an open fire!) for concentrated flavor and char.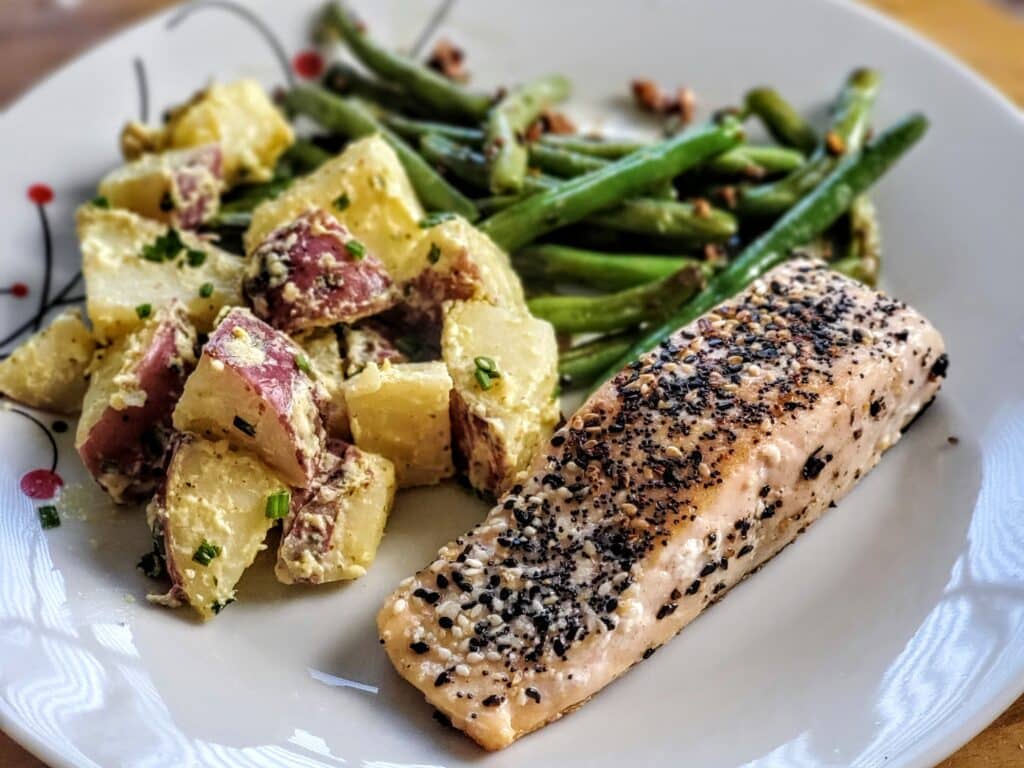 My favorite fish is salmon and I bet it's most people too. Today we are going to add a nice little twist to your typical salmon meal. We are going to add flavorful garlicky-sesame coating to our roasted salmon fillets.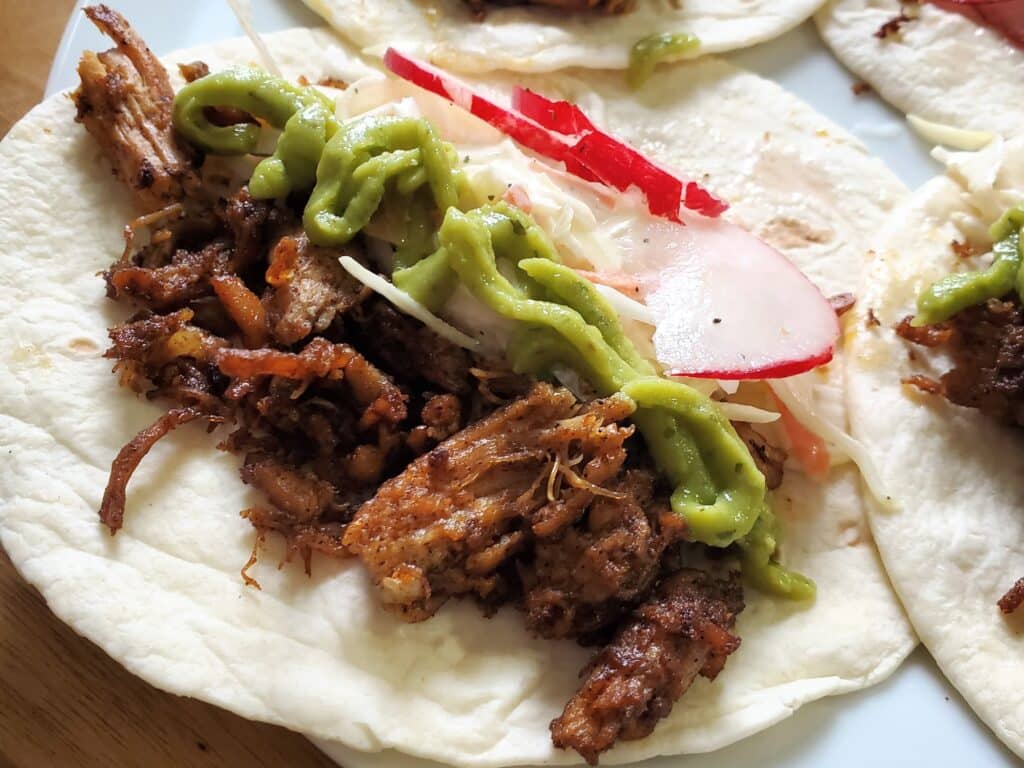 Taco Tuesday is a thing, but why wait until Tuesdays when you can have tacos TODAY! This recipe is all about that super tender pulled pork piled high over soft flour tortillas.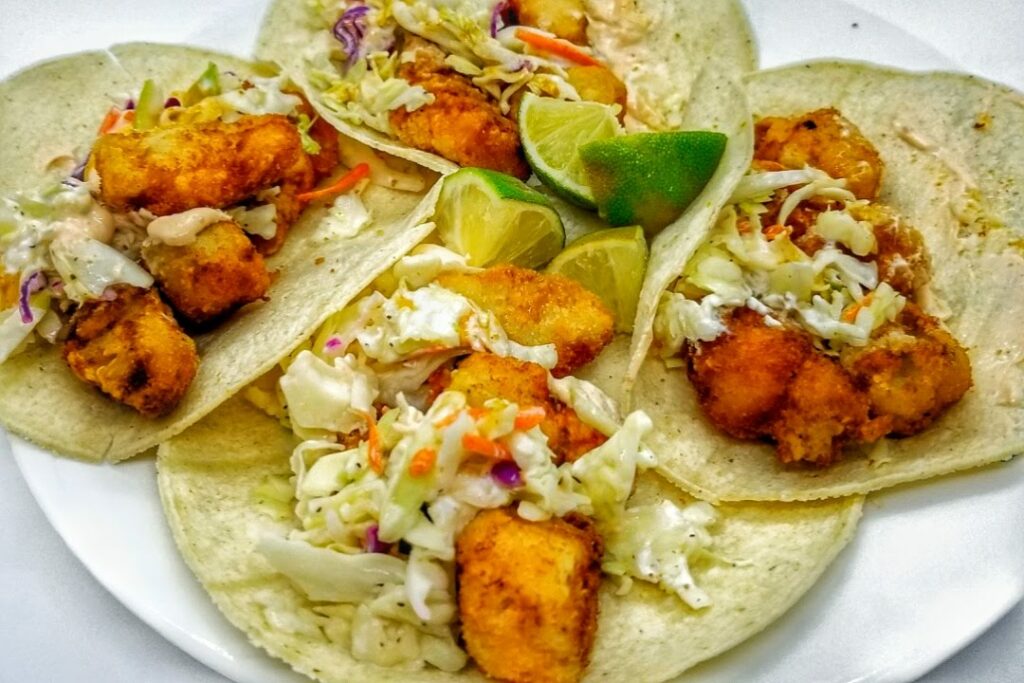 Fish tacos make it easy to imagine that we are by the beach, basking in the sun's rays, and sipping a cold one. So, December seems like as good a time as ever to conjure up warm and fuzzy beach feels with this dish!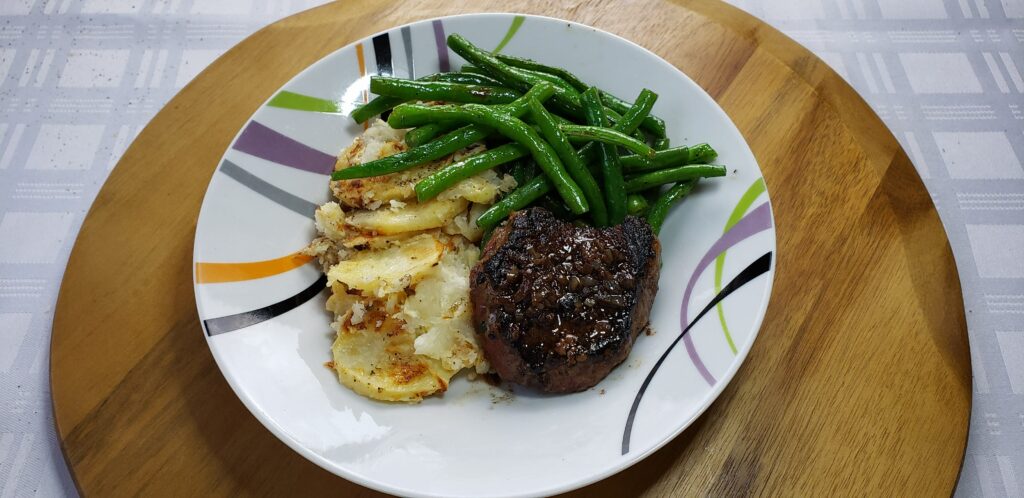 Pan Seared Sirloin Steak with green beans and scalloped potatoes: Scalloped potatoes are an attention grabber. Sliced thinly potatoes, and chopped shallots covered in a tangy cream cheese sauce, with Parmesan sprinkled for added flavor,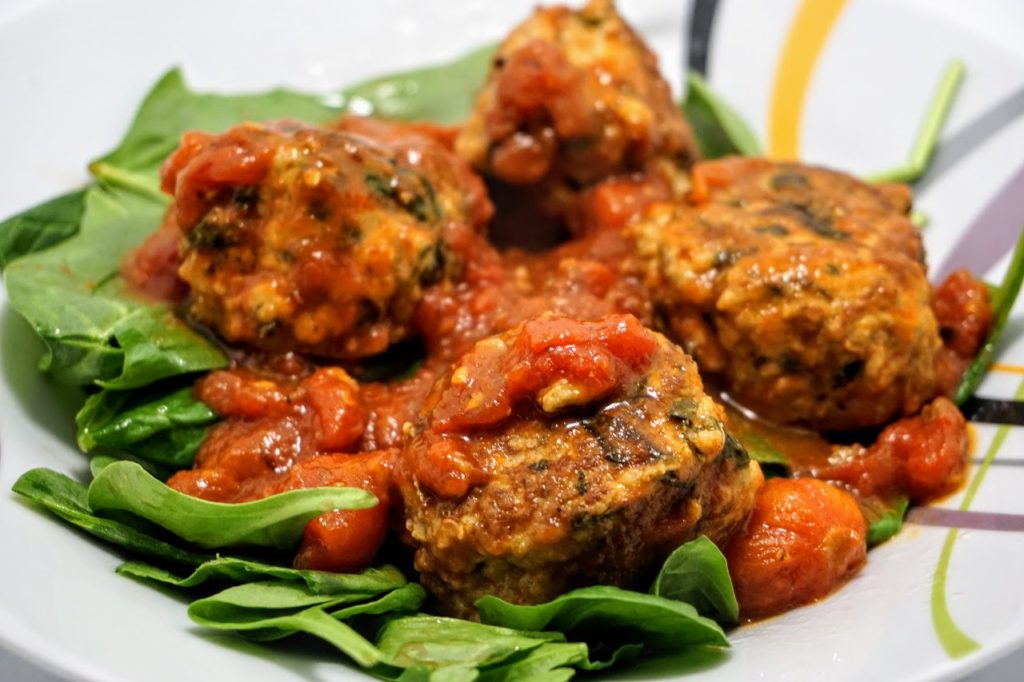 The meatballs are made with ground turkey and chopped spinach with a cube of cheese inside. Turkey makes a great lean protein and when you add bit of additional TLC in the form of cheese—fontina to be exact it takes it to the next level.